How Can Chiropractic Care Improve Sleep Treatment in McKinney?
How Can Chiropractic Care Improve Sleep Treatment in McKinney?
Written By ChiroConcepts of McKinney on March 18, 2020
---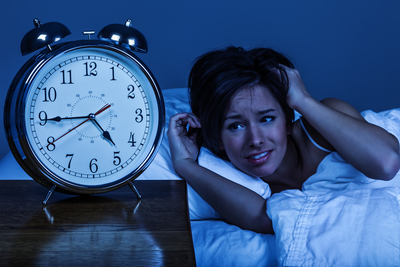 Sleep deprivation is a severe problem in the United States.
Studies show that 25% of Americans suffer from insomnia each year. Many people don't realize that even a few missed hours of sleep can have a negative impact on their cognitive function and reaction time.
The effects of chronic sleep deprivation are worsened because your body and mind need that time to remove waste and rest. Eventually, lack of sleep can increase your risk of heart attack, stroke, and diabetes.
The good news is that 75% of people who develop insomnia do recover and chiropractic care can play a role in insomnia treatment.
Is Chiropractic Care an Effective Insomnia Treatment?
Insomnia and chronic sleep deprivation are disorders of the central nervous system (CNS).
When your CNS is overstimulated and tense, your mind and body cannot relax and produce proper sleep hormones at the right time. On the other hand, when your CNS is depressed, you'll feel tired all the time.
Most people visit a chiropractor when they're suffering from back pain, headaches, or sciatica but you may not realize that chiropractic adjustments are also useful for improving sleep treatment efforts.
The goal of chiropractic care is to realign your spine — that's where your CNS "lives." Regular adjustments can reduce tension in your CNS, support healthy blood flow to your brain, and promote relaxation.
According to the National Sleep Foundation, one-third of people notice an improvement in sleep after as little as one chiropractic adjustment — making it an effective part of any insomnia treatment.
Try Chiropractic Care for Improving Your Sleep Treatment in McKinney
On your first visit, your chiropractic doctor at Chiro Concepts will ask questions about your sleep history, daily activities, stress levels, and lifestyle. From there, you'll develop a personalized treatment plan together to promote relaxation.
Dr. Tyler Rottinghaus will also recommend exercises, stretches, and sleep hygiene tips to help you reduce your insomnia symptoms and enjoy better sleep quality. The first step is to correct your sleep problem. Later, treatment will focus on preventing your insomnia from returning.
No one should suffer night after night with insomnia! Schedule a consultation at Chiro Concepts in McKinney or call 214-385-4124.

Posted In: Chiropractic Improve Sleep