Ankle Sprain? Why Invest in ChiroConcepts Ankle Sprain Treatment
Ankle Sprain? Why Invest in ChiroConcepts Ankle Sprain Treatment
Written By ChiroConcepts of McKinney on February 18, 2020
---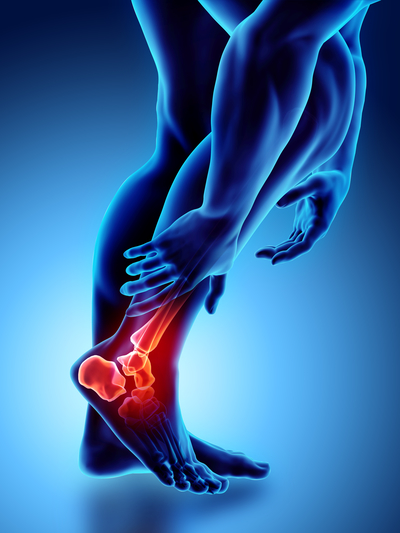 Though not as serious as a broken bone, an ankle sprain can be just as painful.
What should you do if you get injured and end up with an ankle sprain or strain? You should contact ChiroConcepts in McKinney.
The chiropractic team will provide you with a custom ankle sprain treatment plan that will reduce your pain to get you up and running faster.
Ankle Sprain Treatment – How Your Chiropractor Can Ease Your Pain
How can you tell if you have an ankle sprain or strain? Here are some of the common symptoms your chiropractor will look for before prescribing any type of ankle sprain treatment.
Symptoms of Ankle Sprain
Bruising
Pain around the ankle joint
Swelling
Low-to-no flexibility
Reduced range of motion
Symptoms of Ankle Strain
Muscle spasms
Pain around the ankle joint
Swelling
Low-to-no flexibility
Reduced range of motion.
Once your chiropractor has determined what type of injury you have, he'll then decide which therapy or therapies to use.
Steps Your McKinney Chiropractor Will Take to Start the Healing Process
Dr. Tyler Rottinghaus knows that as effective as chiropractic adjustments are, they're not the only thing that can be used to treat ankle sprains. It is for that reason that Dr. Rottinghaus is trained in:
Kinesiology
The Thompson Technique
Cox Flexion Distraction
Activator Technique
Graston Technique
Physical Rehab
Dr. Rottinghaus will use one or more of these techniques to promote healing and faster recovery while reducing your pain and increasing function and mobility in your ankle joint.
How Affordable Is Chiropractic Treatment in McKinney?
A lot of people avoid going to their chiropractor for a sprain/strain because of the cost. What you need to know is that chiropractic injury treatments are actually really affordable. ChiroConcepts of McKinney accepts all types of insurance, too, making this form of treatment accessible to even more people.
Think you might have an ankle sprain or strain? Contact us right away at 972-369-1471 or 214-385-4124 to schedule an evaluation.

Posted In: Chiropractic Ankle Injury Treatment