Why Choose ChiroConcepts for Sports Injury Treatment in McKinney
Why Choose ChiroConcepts for Sports Injury Treatment in McKinney
Written By ChiroConcepts of McKinney on January 17, 2020
---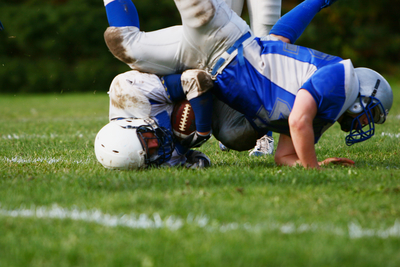 Sports injuries are like a double-edged sword. Not only are they extremely painful, but they can also take you out of the game.
What should you do if you experience an injury?
The first thing you need to do is contact a chiropractor. Getting a sports injury treatment in McKinney will reduce the amount of pain you experience and get you back into the game faster.
Sports Injury Treatment for Sprains: 2 Ways Your McKinney Chiropractor Can Help
The two main injuries the team at ChiroConcepts of McKinney see are ankle and hamstring sprains and strains.
When someone comes to see Dr. Tyler Rottinghaus because of an injury, the first thing he'll do is assess the injury. Part of this process includes taking diagnostic x-rays. Thankfully, there's an x-ray machine on-site.
Once your injury has been properly diagnosed, you'll get a custom treatment plan, which can include one or more of the following treatments.
1. Physical Therapy
Part of your recovery process should include some form of physical therapy. These exercises will restore your mobility and reduce the amount of pain you experience.
2. Sports Recovery Therapy
Sports recovery treatments won't just help you heal quickly to get you back in the game faster. Such therapy can actually help improve your game and prevent injuries down the road.
Dr. Rottinghaus believes in a holistic approach to recovery and health. As a well-educated sports enthusiast himself, he's well aware of what it takes to ensure athletes play at the top of their game.
Sports Recovery Treatment Is an Affordable Alternative
Should you invest in physical therapy and sports recovery from Dr. Rottinghaus? Absolutely, especially considering how affordable it is and the fact that ChiroConcepts of McKinney accepts all insurances.
Why go through the recovery process on your own? Instead, talk to your chiropractor about how you can reduce pain, increase mobility, and prevent future injuries.
Would you like to play at an optimal level at every game? Contact us at 972-369-1471 or 214-385-4124 to schedule a consultation.

Posted In: Chiropractic Sports Injury Treatment