Do as the Pro Athletes Do and See a Chiropractor
Do as the Pro Athletes Do and See a Chiropractor
Written By ChiroConcepts of McKinney on May 26, 2021
---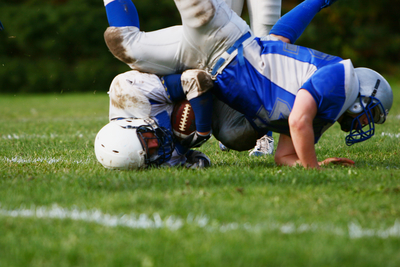 Most professional teams have at least one chiropractor on staff. For decades, sports leagues have known about how chiropractors can help give them that extra competitive edge via improved range of motion, pain reduction, faster recovery from both exertion and injury, and staving off the need for surgery.
At Chiro Concepts of McKinney, we create specific treatment plans to address any underlying issues impeding top performance, as well as work to quickly address injury and strain. If you or your child are engaged in the growing field of recreational competition, we can help ensure you are at peak achievement and free from unnecessary pain and strain.
Total Athlete Health Services
At our facility, we offer any of the following to enhance overall health:
Team approach: The chiropractor is one component of many professionals working in concert to treat the whole person, including providers and nutritionists.
Unique treatment: We offer treatments including cupping, dry needling, and cold compression machines to engage each athlete's affected muscle groups.
Massage therapy: Chiro Concepts of McKinney provides massage chairs and hydro-based aqua massage in its sports therapy treatment programs. We also offer trigger point massage for athletes experiencing acute muscular pain sites.
Cutting-edge equipment: We ensure our athletic patients have access to the latest equipment to enhance performance, including a zero-gravity treadmill, intersegmental traction tables, and electrical simulation.
For serious athletes needing serious musculoskeletal treatment, Chiro Concepts of McKinney is the all-inclusive provider ready to meet both preventative and pain-relief needs.
Benefit from Chiropractic Care for Athletes in McKinney
Dr. Tyler is interested in the idea of full body wellness. His goal is to empower his patients to take control of their lives by educating them about the importance of proper nutrition and physical activity used in conjunction with regular chiropractic care. Dr. Tyler has been trained in Thompson Technique, Cox Flexion Distraction, Activator Technique, Graston Technique, Kinesio-Taping, and puts an emphasis on soft tissue therapy and sport related chiropractic.

Have questions or need to schedule an appointment? Call ChiroConcepts at (972) 369-1471 or go online and fill out a contact form. We look forward to serving you.

Posted In: Chiropractic Sports Injury Treatment